FEATURE
Document E-signing
Reduce manual admin and streamline your workflows with Pixie's integrated document e-signing.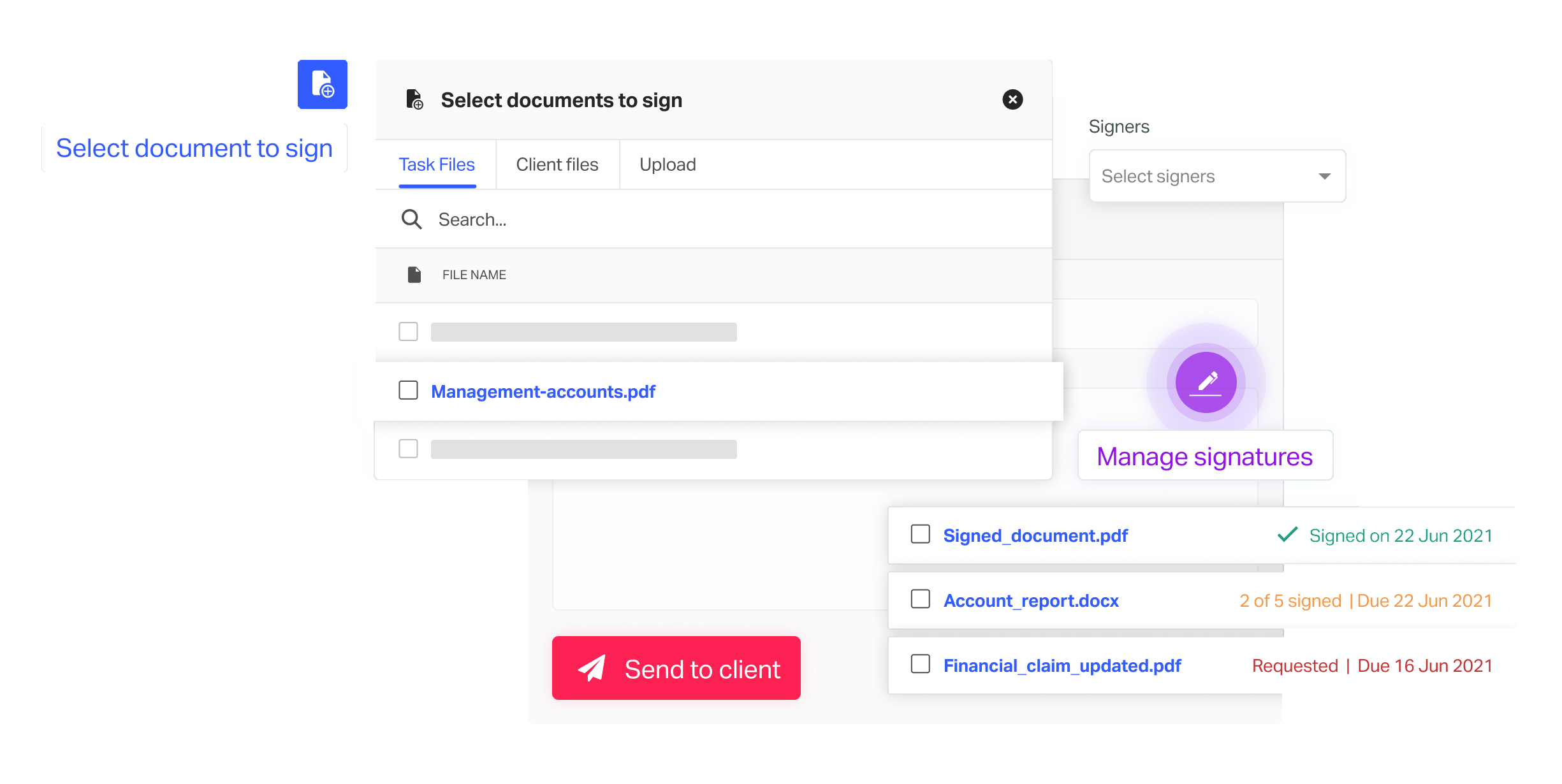 Using Pixie's integrated e-signing allows you to create connected, streamlined, and automated workflows for requesting and tracking e-signature requests to your clients. This not only speeds up the process but also gives you visibility over everything in one place.
Streamline document signing requests
Standardise how you and your team request documents to be signed by adding e-signature requests to your workflow templates.
Save time with automated chasing
No more spending time chasing clients for outstanding documents. Configure auto-reminders in Pixie, sit back and watch the signed documents roll in.
Meet the strictest security requirements
Turn your workflows into detailed processes by adding instructions, checklists, images, links, and even embed training videos.
Ready to get started?
Book a demo of our accountancy client management platform today, and learn how you can get set up in minutes.