Best Practices
Stop the chaos: How to synchronize your team and workflow
During busy season is when your under the most pressure. Discover how to synchronize your team & workflow to take the pressure off future busy seasons...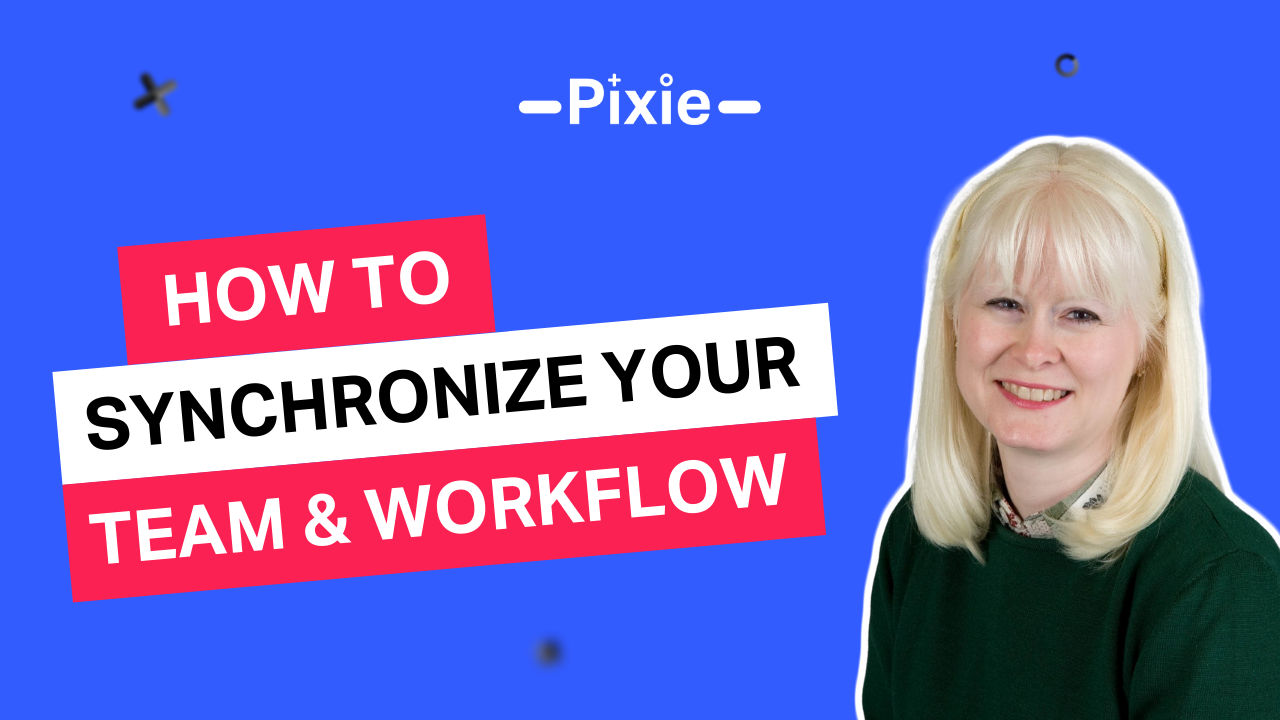 Coming out of your 'busy season' is the best time to evaluate your current systems and service delivery performance.

After all, when the work is flying is when you and your team come under the most pressure.

Depending on whether you're an accountant, bookkeeper, or tax preparer, busy season will come.

With the busy season comes predictable challenges...

In a recent webinar poll, 38% of those surveyed indicated that trying to get the required information from clients was their biggest challenge. But that's not all. Other challenges such as slow and clunky systems, and a lack of systems and processes both scored highly.
Can you relate to these challenges?

In this article we'll look at how you can stop the chaos and take control of your next busy seasons, by synchronizing your team and workflow together for greater efficiency, profitability and peace of mind.
4 critical areas of effective practice management
When it comes to running your firm, there are four critical areas of practice management that you'll need to keep in mind.
We say 'critical' because how you go about approaching them can make or break how smoothly your busy season (and the rest of the year) goes.
Here are the four key areas:
Capacity
Communication
Consistency
Control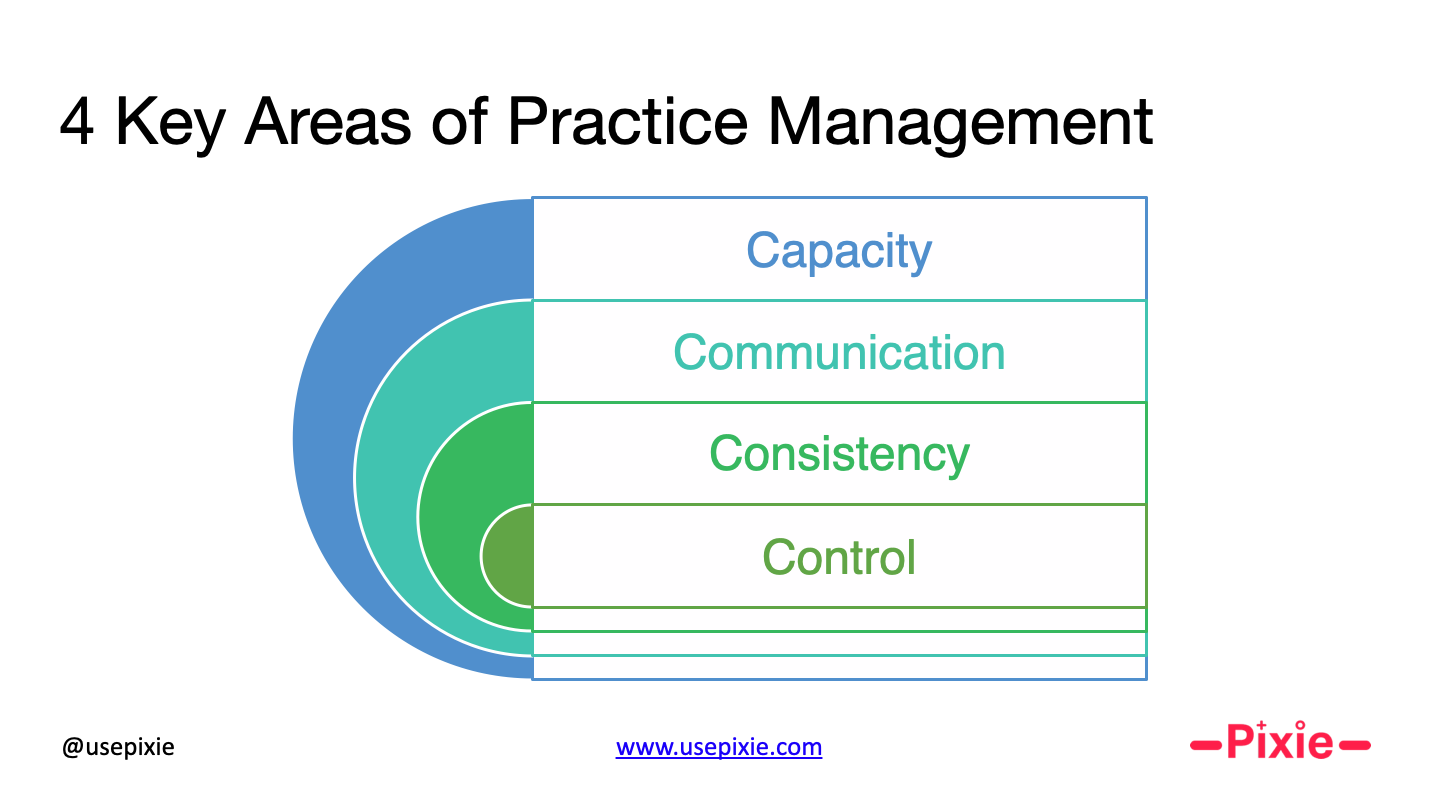 So let's jump in and take a look at each in more detail...
1. Capacity
You've probably noticed that during your busy season the amount of work you need to cope with increases
While you may have technology on your side, you can't always predict how much your workload will inflate, sometimes suddenly.
To give you a specific and recent example… COVID-19. In the UK, we saw the introduction of Furlough schemes and Bounce Back Loans. In the US, there was the introduction of PPP Loans and the ever-changing rules and deadlines. When situations like these arise, your clients will naturally turn to you.
Add to this onboarding of new clients and serving your existing clients, your capacity will be stretched to the max
‍

2. Communication
Capacity issues directly lead to communication challenges within your firm. Communication is crucial to the success of your business.
There are two critical areas of communication:
Clarity
Timing
When you communicate with your team members, and when you communicate with your clients, you need to be as clear and timely as possible. Without specific communication provided in a timely manner, deadlines will be missed and information will fall through the cracks.
But the consequences of poor communication don't end there. Your team will not know which tasks should take priority, and team morale and momentum will suffer.
Adding insult to injury, your reputation on the client side may suffer since service quality will decline in the process. This starts a downward spiral.
Keep in mind that the bigger your team, the more difficult it is to maintain effective communication. Say you have eight members in your team. With just eight members you have 28 lines of communication going on within your firm - which equates to more chances for miscommunication.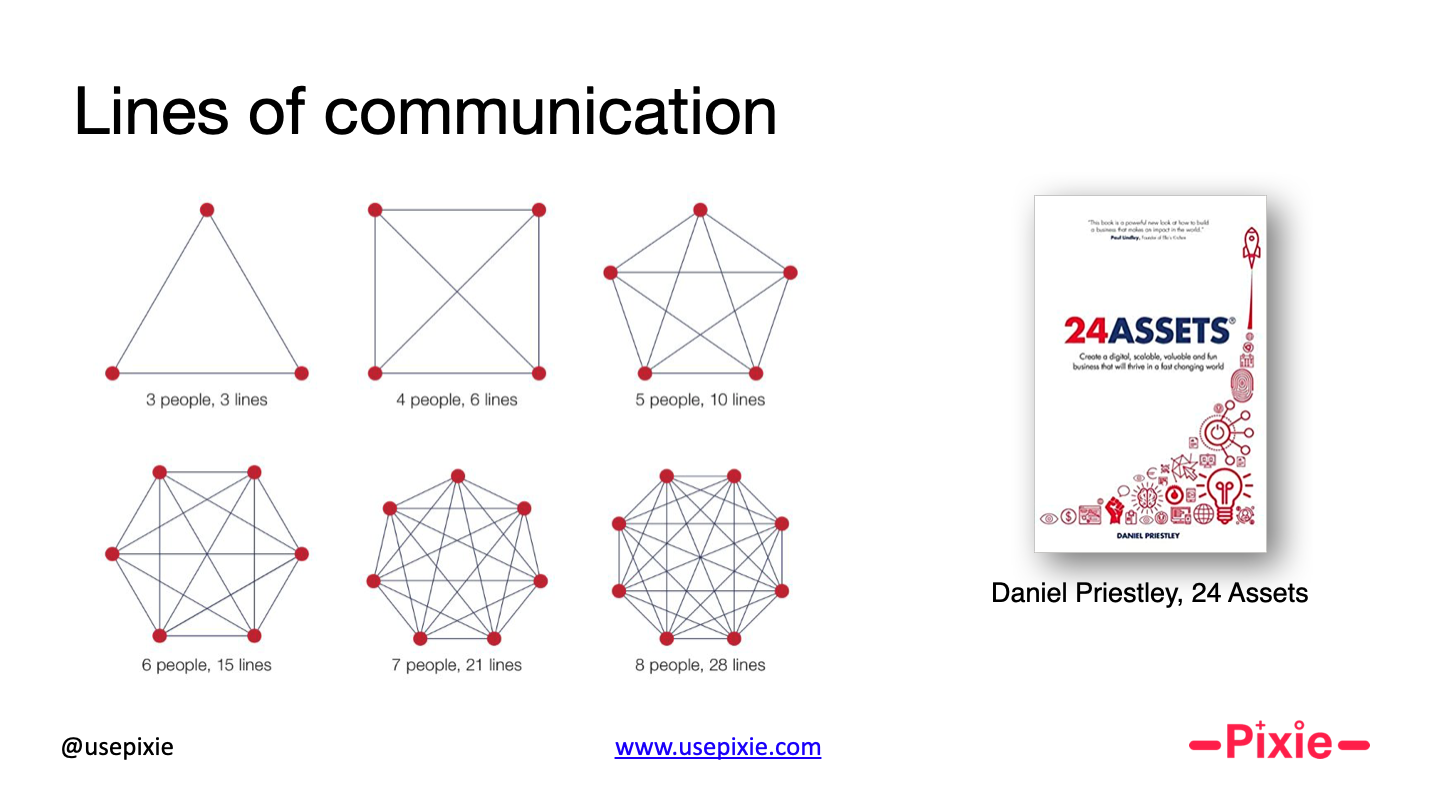 ‍

3. Consistency

When you start as a sole practitioner, it's easy enough to be consistent with your work.

But as your firm grows and you bring new team members onboard, there tends to be a natural change in quality unless you do something about it.

Your team members will all want to do things differently, and during busy periods of the year this can get amplified. When people are busy chasing deadlines and trying to get things done, they revert to their default way of doing things, which might not be the correct way.

This is a sign that your workflow isn't working.

All firms have a workflow, it just might not be documented or in software right now. If your workflow is currently in your head, that's when consistency can start to slip for your team members.

This is where accounting workflow software can help. It allows you to document your workflow in a place where everybody can access it.
‍
4. Control
Each of the issues we've covered above - capacity, communication, and consistency, can culminate in significant control problems. They challenge you as the leader of the team.
As the leader of your firm, you'll need to focus on:
Delivery and compliance deadlines
Revenue, sales, and cash flow targets of your firm
Assuring communication between your team, your clients, and that systems are being followed as they should consistently and effectively
‍
How to stop the chaos: Simple systems for success
So, now we've outlined the four key areas of practice management and the challenges that go with them, let's take a look at the solution…

Systems. Are. The. Solution.

The simpler your systems, the simpler it will be to organize the chaos.
One of the simplest systems for accounting & bookkeeping firm success is:

People + Process + Technology = Unified Effectiveness
So let's break this down and see how each of those elements applies to the 4 key areas of practice management discussed above.
‍
People – a cornerstone to your firm's success
One of the first steps you'll need to take is to ensure you have the right people in the right positions. Yes, this is easier said than done.

When you have your team members in the right positions that play to their strengths, you will help to increase your firm's capacity and effectiveness at the same time.
The 'people' element of your firm goes hand in hand with the communication of your firm. Choose a method of communication that will keep your entire team on the same page. Often this is where cloud-based practice management solutions really shine.

Then consider how each of your clients prefer to communicate. Communicating with your clients in the way they are most comfortable shows them that they matter. It builds deeper trust and a stronger reputation. People will continue to do business with people they trust for the long term
Process – streamlining capacity, communication, and consistency
Certain processes can be extremely effective for helping you handle your workload capacity within your firm. And one of the most efficient ways to optimize your process is to review your capacity hours and compare it with your current production output.
How can you figure out what your new client capacity is?

Calculate the difference between the current number of hours your team is available to work and your average client billable or production hours over a year. The difference between these two numbers is your available capacity for taking on more client work.
Going a step further with the 'process' part of the formula, you can even apply it to the communication issues we've outlined earlier. Using standard communication templates will save time (capacity), add consistency and avoid miscommunication.
To this end, you might consider using email templates for routine communications that can even be automated.
To add simple consistency, checklists will do the trick. Start with the most important steps that must be completed and you can build from there. Processes are dynamic and will always be improving, but checklists are a great way to get started to build easy consistency.
Technology – automating your accounting firms' processes
Spreadsheets are useful, but accounting workflow software will help you keep track of deadlines and keep an eye on your capacity.
When it comes to enhancing communication, technology can definitely help. Tools such as Slack and Zoom to make both team and client communication more efficient.
The technology you choose can even have the power to drive consistency within your accounting firm. Better than simple project management apps is practice management software that has built-in workflows - like Pixie.
4 tips to synchronize your team and workflow

1. Opt for simple solutions and simple processes to enhance communication and consistency - the simpler solutions often are most effective.
2. Identify, support, and utilize the strengths of your team - put your team in positions that suit their abilities.
3. Optimize your workflow and use automation to your advantage, such as automating client reminders for low-value tasks.
4. Use practice management software that helps you expand your capacity, improve communication and consistency, as well as gives you the control you need to scale your practice and reach your goals over time