News
Save time during tax season with Pixie's new BTCSoftware integration
Learn more about Pixie's new integration with BTCSoftware to help streamline tax season for accounting firms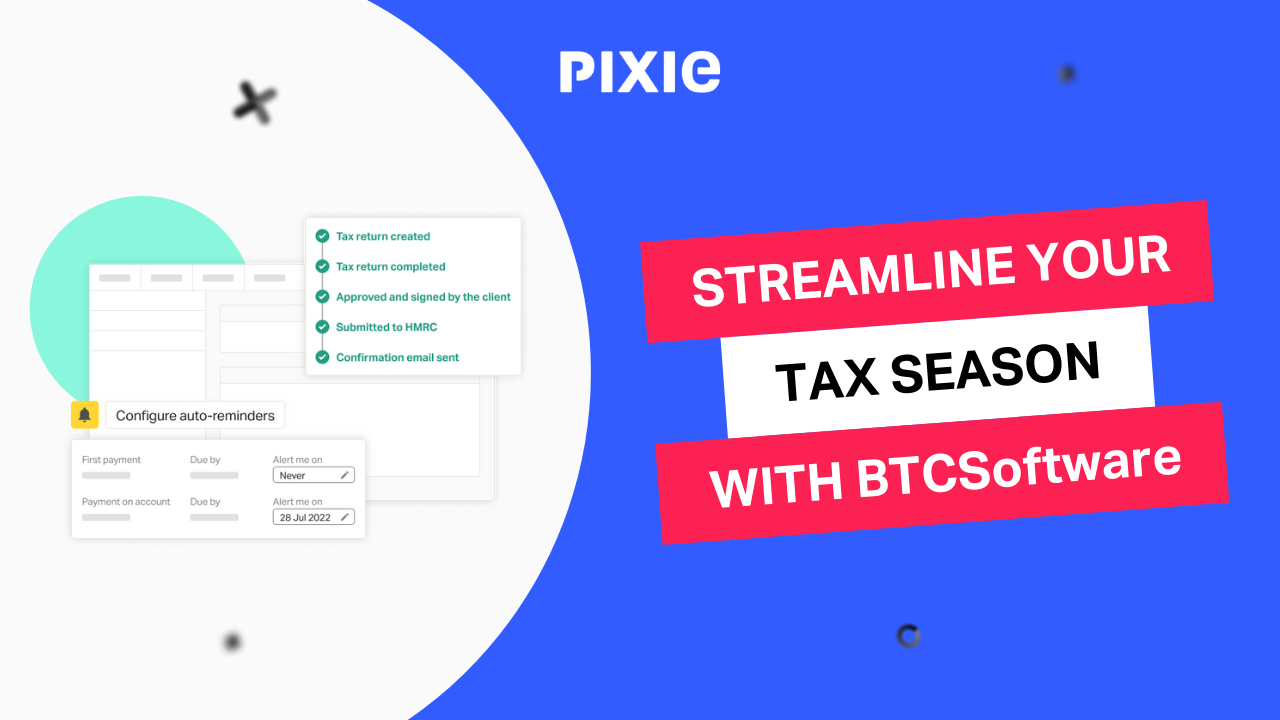 Tax season is always a busy time for accounting firms…
With information to chase, returns to complete, approval and signing needed from clients, and confirmations & reminders for payments to send in January and July, this all adds up to a lot of time spent on repetitive admin tasks.
Multiply this time by the hundreds of tax returns that many accounting firms complete, and it's easy to understand why it's dubbed as the 'busy season'.
As part of our mission to help simplify the lives of accountants, we're excited to announce our new partnership and integration with tax compliance provider BTCSoftware.
By integrating Pixie with BTCSoftware's robust compliance solution, you can create a streamlined and automated tax return workflow that will save you at least 10-20 minutes per tax return.
Celso Pinto, Founder & CEO of Pixie said:
‍ The tight integration of Pixie with the new cloud-based tax preparation software from BTCSoftware is a significant leap forward for firms in the coming tax season. The resulting product of our partnership streamlines and automates the preparation, review and approval processes. It saves between 10-20 minutes on each tax return, which translates into 2-3 weeks of work for firms managing thousands of tax returns. It's the difference between finishing in early December vs. mid to late-January.
‍
What's possible with the new BTCSoftware integration?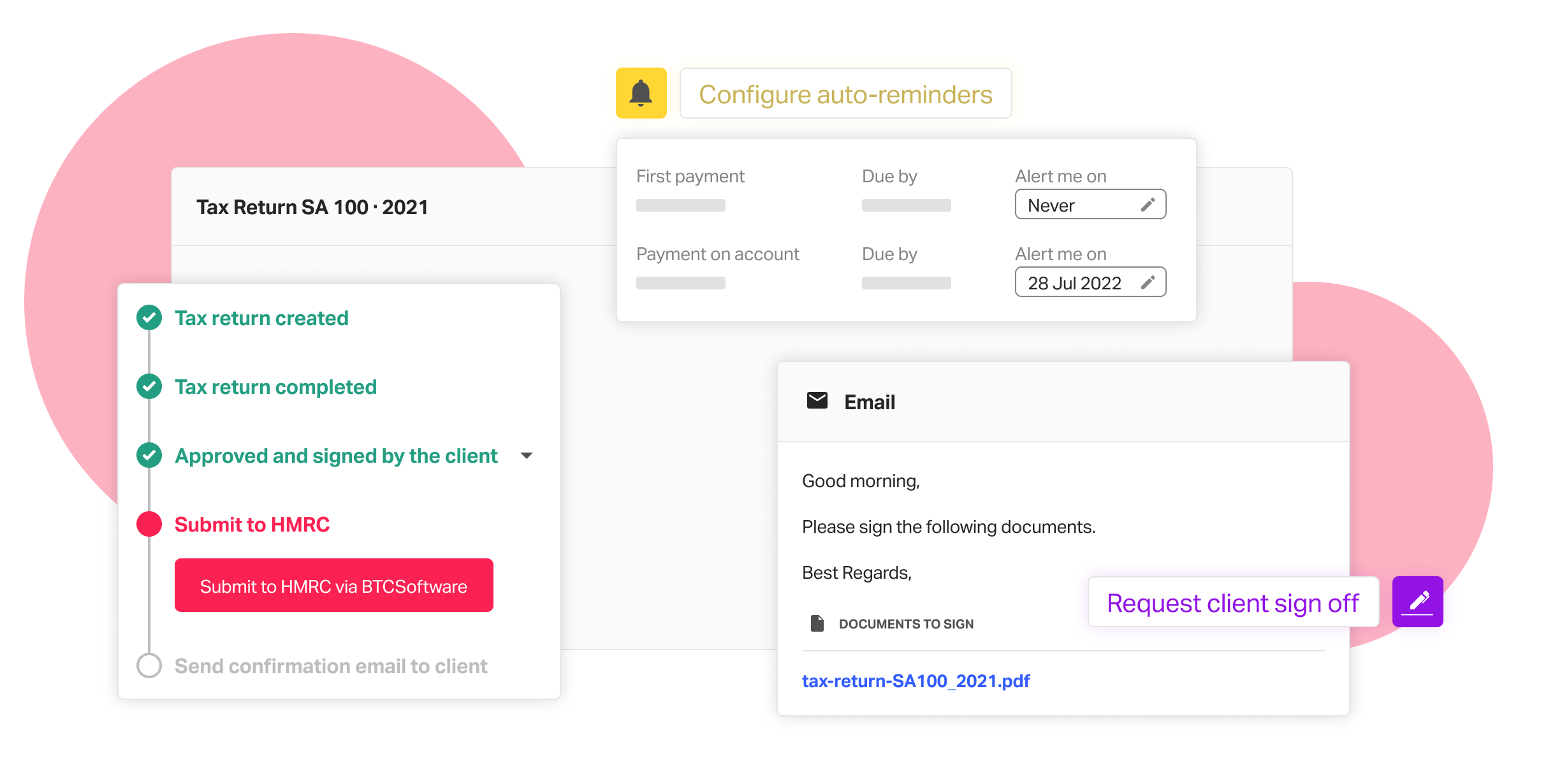 By using the integration, you're able to:
Spend less time jumping between applications by starting BTCSoftware self-assessment returns directly inside Pixie (or linking to existing self-assessment jobs)
Get completed tax returns signed and submitted in less time by sending them to your clients for e-signing and setting up auto-reminders for when they don't
Cut down on manual admin time and set up auto-email confirmations and reminders to let your clients know how much tax to pay (and when it's due)
If you want to learn more about how the BTCSoftware integration works and how it can save you time this coming tax season, then join the pre-launch waiting list here.