Features
Automate your AML onboarding in Pixie with Xama
Learn more about our direct integration with Xama to automate AML compliance in Pixie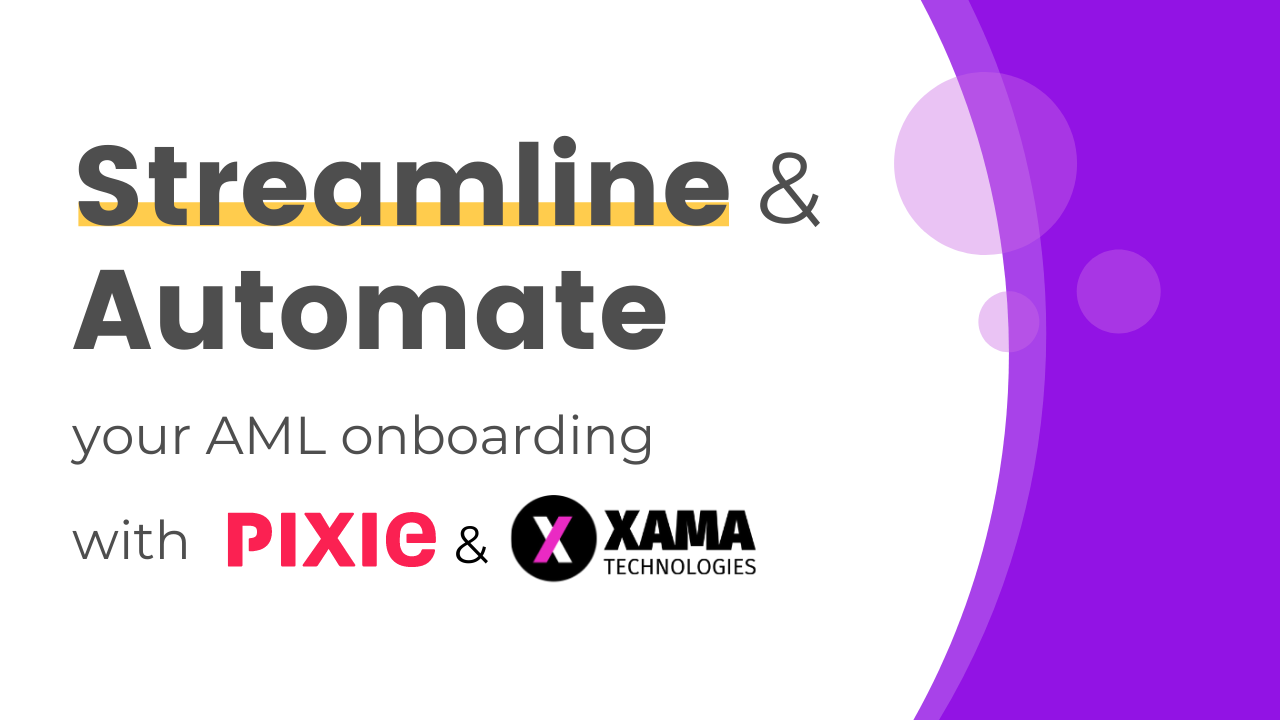 Onboarding new clients can be a time-consuming process...
And one important part of the onboarding process for UK firms to complete is Anti Money Laundering checks.
AML and identity verification are complex areas where the technology is always evolving, and here at Pixie we believe in partnering with best of breed applications that allow for continuous innovation.
Which is why we partnered with Xama and now have a direct integration via their app - to help automate and streamline AML onboarding for accounting & bookkeeping firms.
This new integration will allow Pixie customers to integrate Xama's system into their workspace to completely automate their AML process when onboarding new clients.
Jacques Malan, Managing Director at Xama said "We are delighted to partner with Pixie. Both Pixie and Xama are dedicated to delivering solutions that are feature rich, simple to implement, and affordable which makes it a perfect fit. We are excited to see the tremendous value this partnership will bring to accountants across the UK."
Here's an overview of how it works:
‍

One of the big benefits of this partnership is that Pixie customers will get access to exclusive partner pricing:
Complete AML check - £1.60 per contact
Advanced verification check (includes document capture, verification and complete AML check) - £3.60 per contact
These are individual prices and do not require you to bulk-buy hundreds of checks in order to access them. Additional discounts are available if you wanted to purchase in volume, making this incredibly cost-effective for firms.
For existing Pixie customers interested in using this integration, please head to www.xamatech.com/pixie and follow the instructions on the page.