Features
5 ways Pixie can help you to stay sane this tax season
Winter is coming... Which can only mean one thing for our friends here in the UK... The self-assessment deadline is waiting around the corner! In normal ye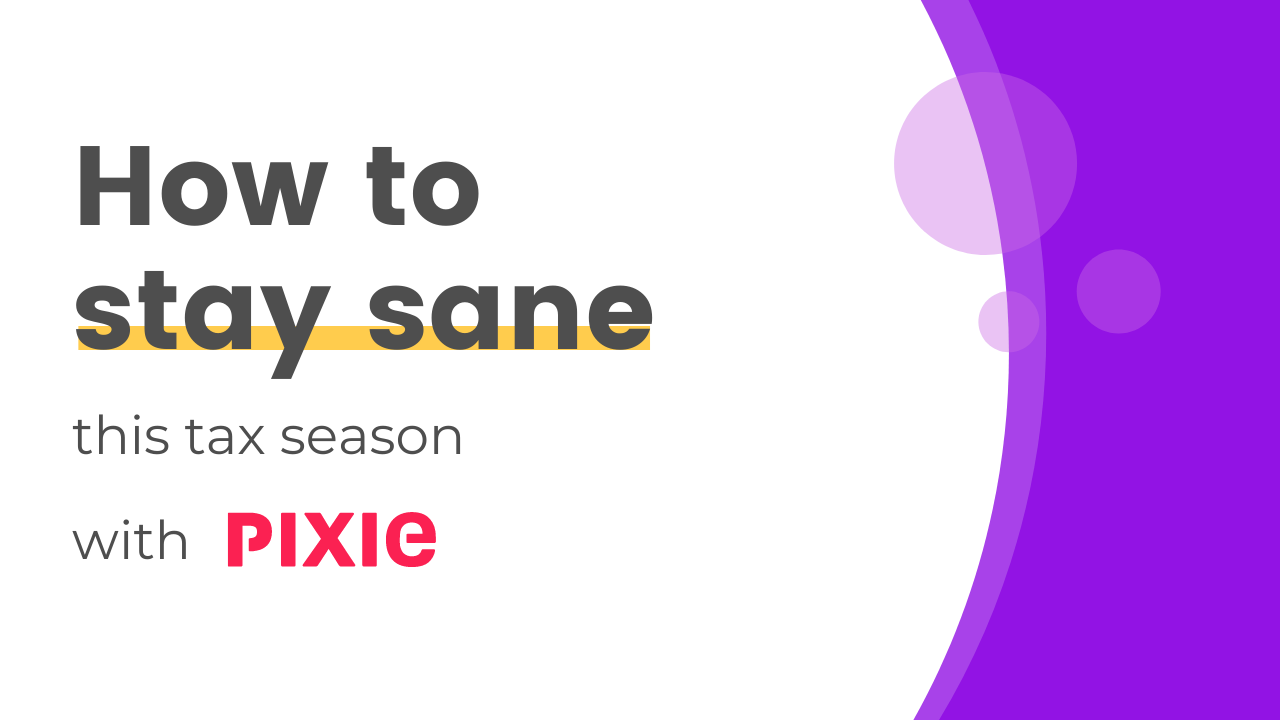 Winter is coming...
Which can only mean one thing for our friends here in the UK...
The self-assessment deadline is waiting around the corner!
In normal years, tax season is a busy time for many firms, chasing unorganised clients to send in information, and slowly but surely chipping away at the pile well into January.
But in case you can't tell, this year isn't normal. In fact, it's far from normal. Which means that whatever well laid plans you might have made for tax season have possibly not worked out quite as you hoped.
Well fear not, there is a solution...
By using Pixie, you can easily take control of your clients, your deadlines and your tax season to save hours of chasing missing info and trying to remember what needs doing.
(We've even included a video further down to show how to set all of this up in less than 5 minutes...)
But first, here are 5 ways Pixie can help you to stay sane this tax season:
1. Bulk emails
Need to send your tax return checklist out to all of your individual clients?
Need to send all of your clients a reminder that the deadline is approaching?
No problem, sending bulk emails to groups of clients in Pixie is just a few clicks. Better yet, the emails look like they were sent personally from your own email account with your normal email signature.
These emails (and any replies) are of course then automatically logged to the clients records in Pixie for you and the rest of your team to see.
2. Easy and automated file requests
There's another use for those bulk emails...
And that's for sending easy and automated file requests.
Still missing info? Simply set up an email, insert a file request link, hit send and your clients can upload their missing info directly to their Pixie records.
When they do, you'll be notified immediately so you can carry on with the job, and you'll find the email and their files right there on the task ready for you or your team to start working.
3. Simple tax return workflows
Pixie comes ready made with a really robust tax return workflow...
Automated emails with file requests, internal deadlines, checklist items, training videos, it's all there.
But when you want to get going asap, you might not have time to review this or tweak it to suit your way of working.
If that's the case, don't worry, building your own simple tax return workflows in Pixie couldn't be easier. In less than 3 minutes you can create a simple 5-step workflow to cover all of tax return stages you need.
4. Manage your stages with tags
Are we still waiting on the client?
Is this one ready for review?
Managing tax season can be stressful enough without needing the additional stress of not knowing what stage jobs are at.
By using custom tags in Pixie, you can create different stages for your tax return workflow to easily track which stage your jobs are at.
Which makes it so so easy to do the next step...
5. Simple and easy reporting
Daily, weekly, monthly reports - whatever you need, you can do it in Pixie.
By using our simple and flexible work report, within seconds you have full visibility over all of the current tax return jobs in your firm, who they're with and what stage they're at. You can even dig deeper to see what's on certain team members plates to help manage capacity.
But how easy is it to get started?
I know what you're thinking...
This might all sound well and good, but picking up a new Practice Management app now and having to set it all up in time for tax season sounds like it will take up a huge amount of time and energy.
With some, yes it will, but not with Pixie.
Getting started with Pixie this tax season couldn't be easier, here's our CEO Celso showing you how to get going in less than 5 minutes.
When you join Pixie on a monthly on annual plan, our 30-day onboarding game plan will help you to get your clients imported, your templates created and your tasks added in no time.
Book a demo with the team to learn more.
Don't try to manage tax season alone... use Pixie.